M O D E L S : A b i n g d o n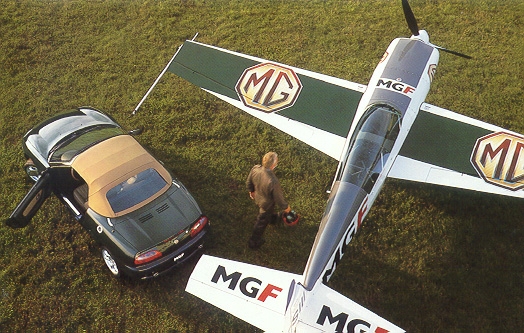 This special edition of the MkI MGF points to the glorious history of the mark. Every detail refers to the well-known British heritage. This car is about Style with a big S.
The car is standard equiped with special designed 16-inch 6-spoke alloys with Goodyear 215/40 ZR tyres. The paint is called Brooklands green, and shows terrific with the interior, which has a walnut colour, is full of leather and venier. The seats are in Walnut leather and have a racing green piping. Tonneau and hood have the same color as the interior. Wood can be found on the centre console and around the vents. The gearstick comes with a knob made of wood and fine alloy. And the ashtray is chrome, just like the doorhandles and the grills.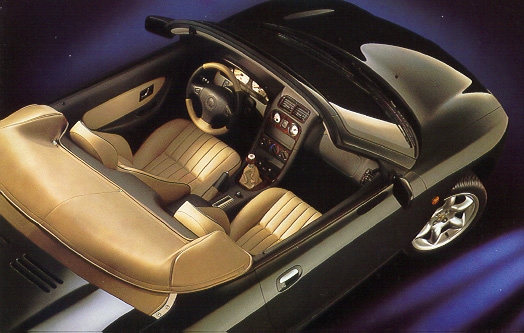 Click on the console to see it from another angle.
Click here to open another picture of the interior.
Click here to load a picture of the front of the car.