M O D I F I C A T I O N S: EXTERIOR, Grills
Even new grills for the TF are available now !
The MGF comes standard with 5 grills, two of them at both sides of the logo (1), one for the big aperture in the front bumper (2) and two for each side vent (3). During the years, the black items has been changed for other (more stylish) items by both customers and Rover.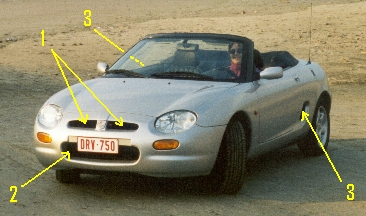 Some of the owners even managed to fit a grill in the aperture of the rear bumper (see below, here fitted together with a MS Daytona exhaust).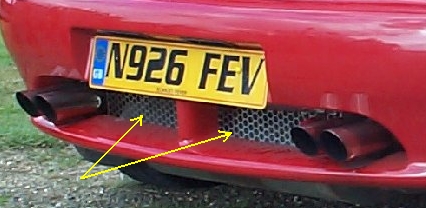 The Abingdon (a special edition of the Mk1), was the first one with different grills.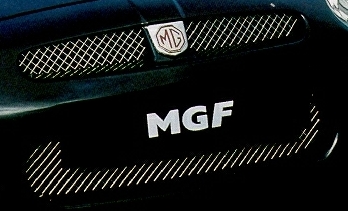 A few months later, almost the same mesh grill (but now more woven) appeared in the brochures of Rover as an option.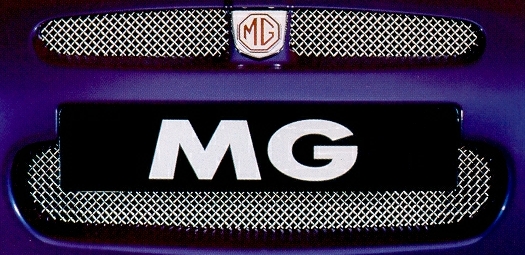 And off course, we don't forget the side vents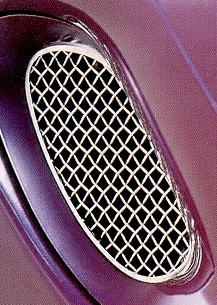 Mike Satur do a new Bright Grill Kit for the front, rear and side grills of the TF. They are in polished stainless and at the price isn't known yet.

I am sorry, it looks like this page isn't finished yet.
I'll hope you visit the site once again to find
a more usefull page behind the link you have just chosen.