M O D I F I C A T I O N S : Trophy Front spoiler and foglamps
This modification... without words. It's clear that this is really professional work. As the owner says, it would have cost him a fortune if he needed to pay the person who has done this excellent job. He's really proud of it, and that ain't no shame.
- The openings for the foggies got made
- The circular rings around the foggies got removed
- To get the profile right, the following products were used:
2 components kit of Kent (Plastic Repair Set)
the Stick and Seal Kit from Kent.
- And finally: a paint job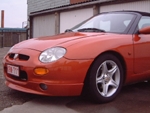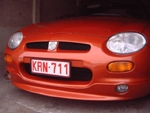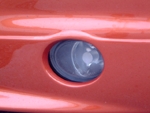 click on the thumbnails to enlarge
Credits go to Bruno V. (Belgium), Thanks !!