M O D I F I C A T I O N S : Airfilters -- K&N 57i shield
It's no substitute for a high quality closed filter box, but IMHO it combines the best of both worlds: the K&N 57i open filter together with a very effective heat shield (K&N). It's been fitted to Bruno's VVC and he's very positive about the result: now I could really enjoy the additional power provided by the fresh air and the K&N.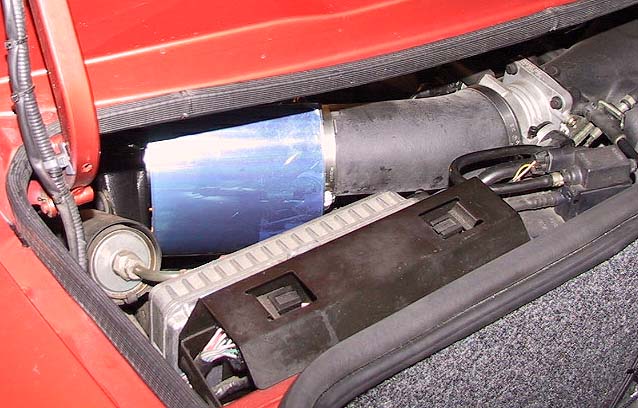 K&N heat shield fitted in place, but still protected by the blue plastic foil.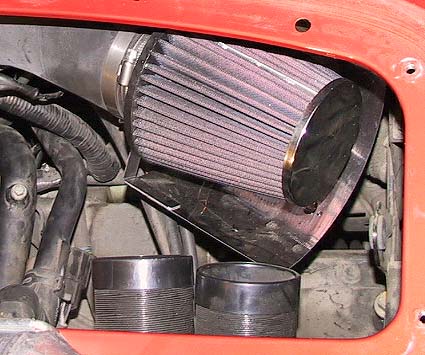 The engine inspection cover removed and the air feeding pipes providing the air around the cone.
CAR STORE
Fazantenstraat 12
B- 2440 Geel (Ten Aard)
Tel: +32-14-65.28.85
Fax: +32-14-43.38.74
Price: € 20.00 (estimated)
Additional: The Tom Randell bracket