M O D E L S : M G F 1 . 8 M P i
Engine specifications
Rover K-series 1.8 MPi, 16valves and double over head cam.
Bore: 80.00mm
Stroke: 89.30mm
Capacity: 1796cm³
Ignition of the cillinders: 1 - 3 - 4 - 2
Compression ratio: 10.5:1
About the valves:
inlet, open:12° before upper dead center
inlet, closed: 52° after lowest dead center
exhaust, open: 52° before lowest dead center
exhaust, closed: 12° after upper dead center
period of open valve: 244°
valve lift, inlet: 8.8mm
valve lift, exhaust: 8.8mm
Transmission specifications
Gearbox code: C6 BP
Gear ratio's:
1st gear: 3.167:1 (8.6km/h at 1000rpm)
2nd gear: 1.842:1 (14.8km/h at 1000rpm)
3rd gear: 1.308:1 (20.8km/h at 1000rpm)
4th gear: 1.033:1 (26.3km/h at 1000rpm)
5th gear: 0.765:1 (35.5km/h at 1000rpm)
return: 3,000:1
Final transmission ratio: 3.397:1
Differences between an 1.8MPi and a 1.8VVC
When looking at the powercharts, we notice that the peak power of the VVC is reached at a higher rpm.
| | |
| --- | --- |
| | |
| powerchart of the MPi | powerchart of the VVC |
From the outside, the differences between an Mk1 MPi and VVC are the following:
* Have a look at the wheels:
MPI: 6-spoke wheels,
VVC: 5-spoke wheels
(see Wheels section). This is a difference when speaking about the MkI, as from modelyear 2000, the VVC had standard 16 inch 6 square spokes wheels, but those were many times fitted as an option on the MPi. Wheels from the VVC will fit on an MPi and vice versa.
* On the revcounter of the dashboard:
MPi: red line starts at 6750rpm
VVC: red line starts at 7250rpm.
* The VVC comes with at least part of the seats in leather. Full leather seats are an option on both: MPi and VVC.
* Most accurate: the 8th letter of the Vehicle Identification Number (found on a small plate at the base of the windscreen):
G: MPi
T: VVC
And ...
* When opening the boot and peeking into the engine bay, you will notice the silver letters VVC on the plenum chamber.
* In most of the countries, the VVC comes standard with ABS (unit can be found under the front bonnet) while it is an option on the MPi.
d r a w i n g s o f t h e e n g i n e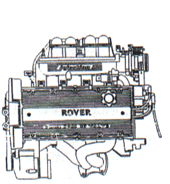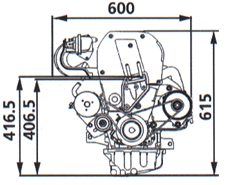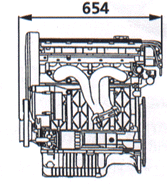 I am sorry, it looks like this page isn't finished yet.
I'll hope you visit the site once again to find
a more usefull page behind the link you have just chosen.