O U R N I G H T F I R E R E D M G F : Early beginning
The beginning
Must be the first mod: a splitter at the front
Arriving of Chrome in the interior
Some Global Views
Spoiler - splitter combination and a list of all the mods
Photo shooting 01: at the Marina
After the crash of our Platinum MGF, we decided almost immediatly to buy another F. Our dealer told us that an updated model would be launched and that a price increase would take place. More details weren't available at that time. So we booked one of the allready ordered Fs, a 1.8MPi Nightfire red one with a black leather interior.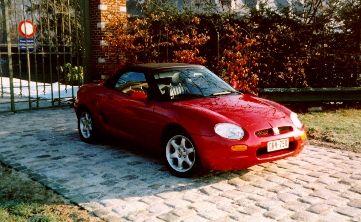 We had the car delivered in October 1998... after some waiting during the summer :-(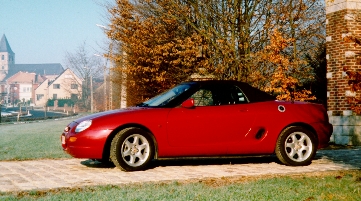 These pictures were taken somewhere in January 1999, it was freezing cold and snow was still here and there. It was a terrific to drive topless again.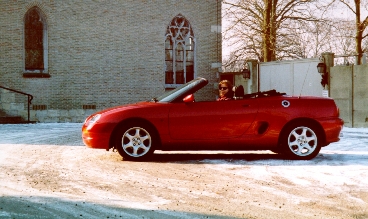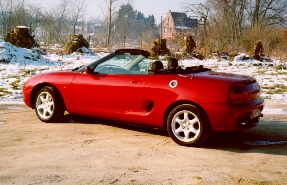 The very first months the car was kept like it was delivered to us.... plain srandard, 'till the Darkside kicked in.
The beginning
Must be the first mod: a splitter at the front
Arriving of Chrome in the interior
Some Global Views
Spoiler - splitter combination and a list of all the mods
Photo shooting 01: at the Marina