O U R N I G H T F I R E R E D M G F: Splitter fitted
The beginning
Must be the first mod: a splitter at the front
Arriving of Chrome in the interior
Some Global Views
Spoiler - splitter combination and a list of all the mods
Photo shooting 01: at the Marina
Well to be honest, the chrome parts weren't the first thing I changed at the car. Luc (from Brussels, like he was known on the BBS) crashed his carbon splitter and he needed to order a new one. He placed an order for two... so I was lucky all the things were arranged by Luc. Thanks for that.
When collecting the splitter we met his brother Dirk as well... Really nice fellow.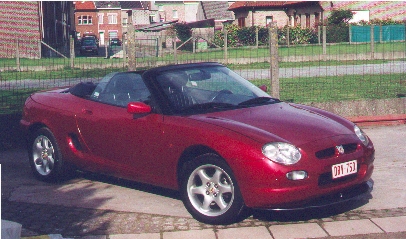 Some other things that has been changed..... valve caps, smoked indicators, ChromDesign windstop (Thanks Dieter), K&N 57i airfilter, SP/Milltek sports exhaust.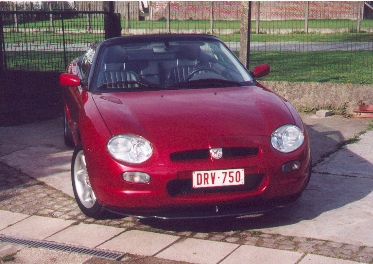 The beginning
Must be the first mod: a splitter at the front
Arriving of Chrome in the interior
Some Global Views
Spoiler - splitter combination and a list of all the mods
Photo shooting 01: at the Marina