O U R P L A T I N U M S I L V E R M G F
We bought the car, after we visited a Lotus-dealer. Unfortunatly that dealer wasn't very friendly, so we looked for an MGF and found this one in the showroom of Rover Antwerp. A 1.8 MPi, platinum silver and black leather interior.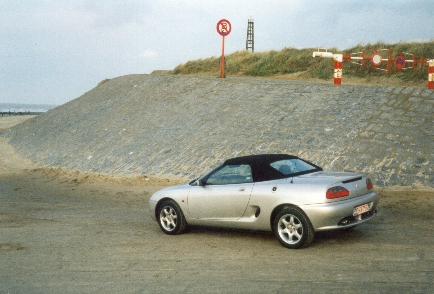 We bought the car on a 13th .... no more to say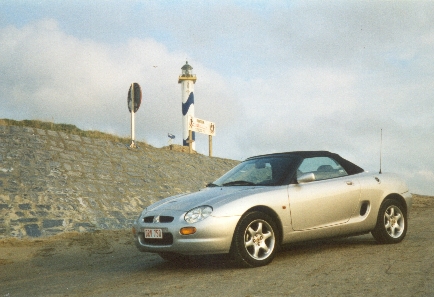 In the beginning of the summer (the car was 5 months old), the car became a victim of a car accident. The chassis got bent and the car was described as a total loss.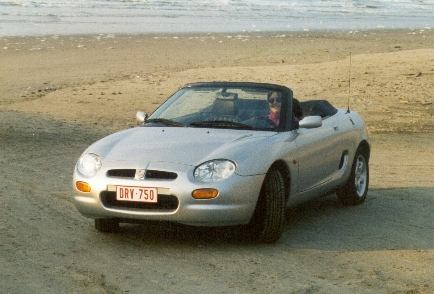 In the early beginning the F was a real 'head-turner', especially driving a silver MGF with the hood down. Front apertures in the bumper and the side vents let people wonder what car passed by.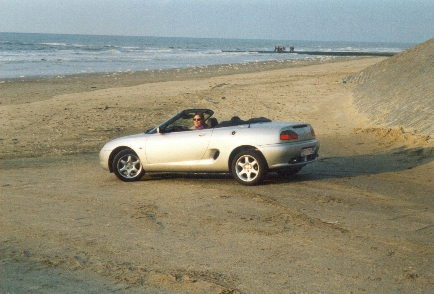 It was a terrible long time waiting before the new one arrived... a nightfire red one.